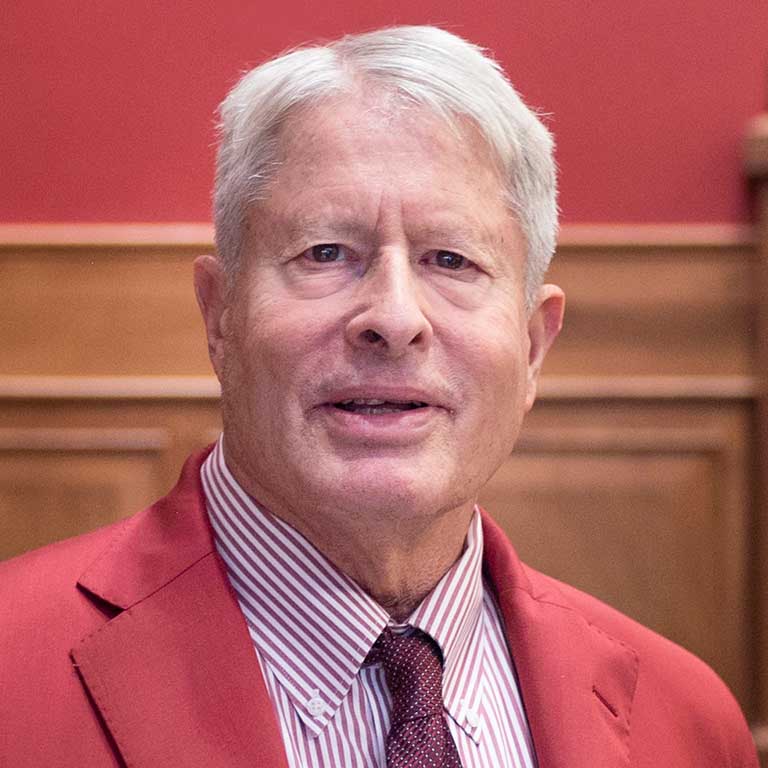 Wayne Winston
Professor, Decision and Information Systems
John & Esther Reese Professorship , Kelly School of Business
Education
Ph.D., Yale University, 1975
Research interests
I am interested in all applications of applied probability, including stochastic processes, game theory, and probabilistic dynamic programming.
Professional Experience
Associate editor, Management Science
Representative publications
3D Collaborative Virtual Environments: Linking Collaborative Behaviors and Team Performance (2011)
Mitzi M. Montoya, Anne P. Massey and Nicholas S. Lockwood
Decision Sciences, 42 (2), 451-476
A Case of Pratt and Whitney Aircraft's Commercial Spares Planning (2006)
Gerard M. Campbell, Vincent A. Mabert and Ashok K. Soni
Communication of the International Information Management Association Journal (CIIMA), 6 (3), 11-22
A Comparison of Online and Offline Procurement in B2B Markets: Results from a Large-Scale Survey (2011)
Tobias Schoenherr and Vincent A. Mabert
International Journal of Production Research, 49 (3), 827-846
A Profit-Maximizing Approach to Disposition Decisions for Product Returns (2011)
Mark E. Ferguson, Moritz Fleischmann and Gilvan C. Souza
Decision Sciences, 42 (3), 773-798
Above Campus Services: Shaping the Promise of Cloud Computing for Higher Education (2009)
Brad Wheeler and Shelton Waggener
EDUCAUSE Review, 44 (6), 52-67
Advance Demand Information and Safety Capacity as a Hedge against Demand and Capacity Uncertainty (2003)
Xinxin Hu
Operations Research, 5 (1), 55-58
An Application of Interdependent Lot Size and Consolidation Point Choice (2006)
Daniel G. Conway and Michael F. Gorman
Mathematical and Computer Modeling, 44 (1-2), 65-72
An Exploratory Study of Procurement Strategies for Multi-Item RFQs in B2B Markets: Antecedents and Impact on Performance (2011)
Tobias Schoenherr and Vincent A. Mabert
Production and Operations Management, 20 (2), 214-234
Assimilation of Interorganizational Business Process Standards (2007)
Hillol Bala and Viswanath Venkatesh
Information Systems Research, 18 (3), 340-362
Bertrand-Edgeworth Auction with Multiple Asymmetric Bidders (2010)
Shanshan Hu, Roman Kapuscinski and William S. Lovejoy

Blocking in Healthcare Operations: A New Heuristic and an Application (2011)
Kurt M. Bretthauer, H. Sebastian Heese, Hubert Pun and Donpaul C. Stephens
Production and Operations Management, 20 (3), 375-391
Boiling Frogs: Pricing Strategies for a Manufacturer Adding a Direct Channel that Competes with the Traditional Channel (2006)
Kyle D. Cattani, Wendall Gilland, Hans Sebastian Heese and Jayashankar Swaminathan
Production and Operations Management, 15 (1), 40-56
Bundling for Online Reverse Auctions: Approaches and Experiences (2007)
Tobias Schoenherr and Vincent A. Mabert
IGI Global. 112-132
Business Data Communications and Networking (2009)
Jerry FitzGerald and Alan R. Dennis
Wiley.
Can You Hear Me Now? Communication in Virtual Product Development Teams (2009)
Mitzi M. Montoya, Anne P. Massey, Ting Caisy Hung and C. Brad Crisp
Journal of Product Innovation Management, 26 (2), 139-155
Dissertation Committee Service
| Author | Dissertation Title | Committee |
| --- | --- | --- |
| Johnson, J. G. | A Computational Modeling Account of Robust Preference Reversal Phenomena (December 2004) | Busemeyer, J. (Co-Chair), Townsend, J. (Co-Chair), Sherman, S. J., Winston, W. L. |