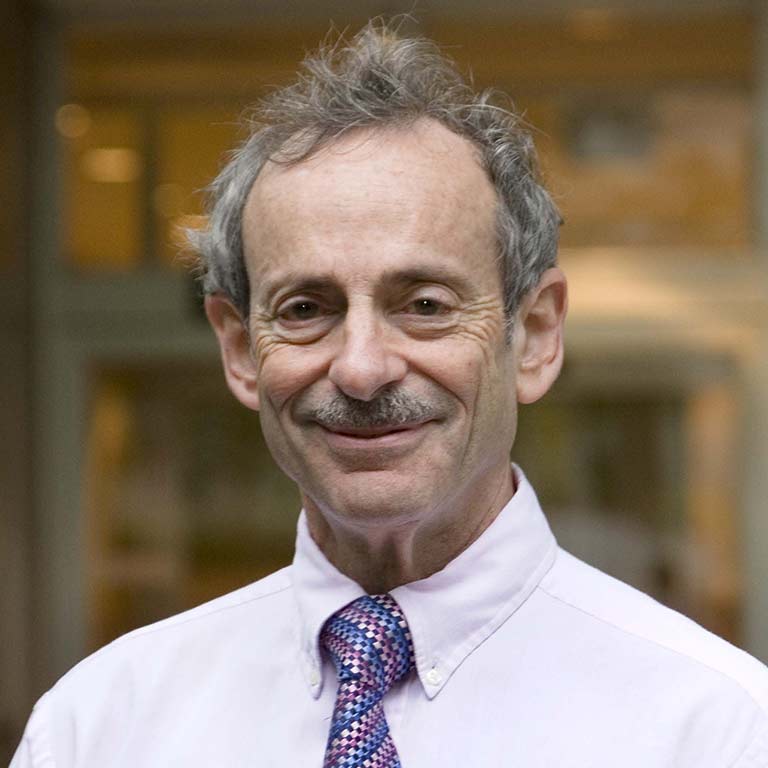 Richard Shiffrin
Distinguished Professor, Psychological and Brain Sciences
Luther Dana Waterman Professor, Psychological and Brain Sciences
Adjunct Professor, Statistics
Education
Ph.D., Stanford University, 1968
Research interests
I am interested in mathematical and computer simulation models of memory, learning, retrieval, attention, limited capacity, automatism, and perception, and empirical research to test and develop these models.
In recent years I have paid particular interest to memory retrieval, and have contrasted traditional models with parallel, distributed, composite models, and a new model based on Bayesian optimal retrieval. The new model is aimed to explain storage and retrieval not only of recent events, but of general knowledge and the relation between the two. The empirical research explores different ways in which memory is accessed, such as recall, recognition, or implicit tests.
Another major line of work involves limited capacity in human information processing (both in memory and perception) and ways in which the development of automatic processes allow such attentional limitations to be overcome. This work is carried out largely in the domains of visual and memory search tasks.
Other current research involves the learning of word and letter units, perception and recognition, and the modeling of processes underlying response times in attention and memory tasks.
Professional Experience
Guggenheim Fellow, 1975-76
Waterman Research Professor, Indiana University, 1980-present
Chair, Governing Board, Psychonomic Society, 1987
Chair, Society for Mathematical Psychology, 1985
Chair, Society of Experimental Psychologists, 1981
Editor, Journal of Experimental Psychology: Learning, Memory, and Cognition, 1981-84
Awards
James McKeen Cattell Sabbatical Fellowship, 1994-95
Elected to the National Academy of Science, 1995
Elected to the American Academy of Arts and Sciences, 1996
Howard Crosby Warren Medal (Society of Experimental Psychologists), 1999
The David E. Rumelhart Prize for Contributions to the Formal Analysis of Human Cognition
Representative publications
A Dynamic Approach to Recognition Memory (2017)
Cox, G. E. & Shiffrin, R.M.
Psychological Review, 124 (6), 795-860
Abstract
Extending Bayesian induction (2016)
Chandramouli, S. H., & Shiffrin, R. M.
Journal of Mathematical Psychology, 72 38–42
Context effects produced by question orders reveal quantum nature of human judgments (2014)
Zheng Wang, Tyler Soloway, Richard Martin Shiffrin, and Jerome R. Busmeyer
Proceedings of the National Academy of Sciences, 111 (26), 9431-9436
Abstract
The Co-Evolution of Knowledge and Event Memory (2013)
Angela B. Nelson and Richard Martin Shiffrin
Psychological Review, 120 (2), 356-394
Abstract
Stereotype threat Prevents Perceptual Learning (2010)
Robert J. Rydell, Richard Martin Shiffrin, Kathryn L. Boucher, Katie Van Loo and Michael T. Rydell
Proceedings of the National Academy of Sciences, 107 (32), 14042-14047
Abstract
The "One-Shot" Hypothesis for Context Storage (2005)
Kenneth J. Malmberg and Richard Martin Shiffrin
Journal of Experimental Psychology: Learning, Memory, and Cognition, 31 (2), 322-336
Abstract
Perception and Preference in Short-Term Word Priming (2001)
David E. Huber, Richard Martin Shiffrin, Keith B. Lyle and Kirsten I. Ruys
Psychological Review, 108 (1), 149-182
Abstract
A Model for Recognition Memory: REM: Retrieving Effectively from Memory (1997)
Richard Martin Shiffrin and Mark Steyvers
Psychonomic Bulletin and Review, 4 (2), 145-166
Abstract
Perceptual Learning of Alphanumeric‑Like Characters (1997)
Richard Martin Shiffrin and Nancy Lightfoot
Academic Press. 36 45-82
The List-Strength Effect: II. Theoretical Mechanisms (1990)
Richard Martin Shiffrin, Roger Ratcliff and Steven E. Clark
Memory & Cognition, 16 (2), 179-195
Abstract
Attention (1988)
Richard Martin Shiffrin
Stevens' Handbook of Experimental Psychology, 2nd Edition, 739-811
Abstract
Search of Associative Memory (1981)
Jeroen G. W. Raaijmakers and Richard Martin Shiffrin
Psychological Review, 88 (2), 93-134
Abstract
Controlled and Automatic Human Information Processing: II. Perceptual Learning, Automatic Attending, and a General Theory (1977)
Richard Martin Shiffrin and Walter Schneider
Psychological Review, 84 (2), 127-190
Abstract
Visual Processing Capacity and Attentional Control (1972)
Richard Martin Shiffrin and Gerald T. Gardner
Journal of Experimental Psychology, 93 (1), 72-82
Abstract
Human Memory: A Proposed System and its Control Processes (1968)
Richard C. Atkinson and Richard M. Shiffrin
The Psychology of Learning and Motivation: Advances in Research and Theory, 2 89-195
Abstract
Dissertation Committee Service
| Author | Dissertation Title | Committee |
| --- | --- | --- |
| Criss, A.H. | The Representation of Single Items and Associations in Episodic memory (July 2004) | Shiffrin, R. M. (Co-Chair), Nosofsky, R. M., Estes, W. K., Steinmetz, J. E. (Co-Chair) |
| Diller, D. E. | The Effects of Attentional Focus on Visual Information Processing (October 1999) | Shiffrin, R. (Co-Chair), Kruschke, J. (Co-Chair), Busey, T. A., Leake, D. B. |
| Erickson, M. A. | Rules and Exemplar Representation in Category Learning (June 1999) | Kruschke, J. (Co-Chair), Shiffrin, R. (Co-Chair), Gasser, M., Port, R. F., Nosofsky, R. N. |
| Fific, Mario | Emerging holistic properties at face value: assessing Characteristics of face perception (January 2006) | Townsend, J. (Chair), Busemeyer, J., Maki, D., Shiffrin, R. |
| Hotaling, Jared | Decision field theory-planning: A cognitive model of planning and dynamic (November 2013) | Busemeyer, J. (Chair), Shiffrin, R., Todd, P., Nosofsky, R. |
| Huber, D. E. | Perception And Preference in Short-Term Word Priming (January 2000) | Shiffrin, R. M. (Co-Chair), Townsend, J. T. (Co-Chair), Carraghty, P. E., Busey, T. |
| Johns, Brendan | Language in Memory: Modeling the Influence of Linguistic Structure on Processing (August 2012) | Jones, M. (Chair), Todd, P., Shiffrin, R., Yu, C. |
| Kachergis, George Earle | Mechanisms for Cross-Situational Learning of Word-Referent Mappings: Empirical and Modeling Evidence (December 2012) | Shiffrin, R. (Co-Chair), Yu, C. (Co-Chair), Goldstone, R., Jones, M., Kruschke, J. |
| Klein, Krystal | Vocabulary Acquisition via Cross-Situational Learning (December 2009) | Yu, C. (Chair), Shiffrin, R., James, K., Smith, L. |
| Nelson, Angela | Examining the Co-Evolution of Knowledge and Event Memory (August 2009) | Shiffrin, R. (Co-Chair), Goldstone, R. (Co-Chair), Busey, T., James, K. |
| Nobel, P. A. | Response Times in Recognition and Recall (April 1996) | Shiffrin, R. (Chair), Kruschke, J. K., Nosofsky, R. M., Port, R. F. |
| Ray, S. D. | Web Guidelines & usability (December 2002) | Dillon, A. P. (Chair), Shiffrin, R.M., Craig, J. C., Priss, U. |
| Samuelson, L. K. | Statistical Regularities in Vocabulary Guide Language Acquisition In 15-20-Month-Olds And Connectionist Models (June 2000) | Smith, L. B. (Co-Chair), Jones, S., Gasser, M., Shiffrin, R. (Co-Chair) |
| Sanborn, Adam | Uncovering Mental Representations with Markov Chain Monte Carl (September 2007) | R. Shiffrin (Chair), R. Nosofsky, J. Gold, M. Jones |
| Shoup, R. E. | Cross-Dimensional Interference in a Focused Attention Task (October 1996) | Shiffrin, R. (Co-Chair), Kruschke, J. (Co-Chair), Busey, T., Bradley, A., Cohen, A. |
| Trueblood, Jennifer | An Investigation of Context Effects in Multi-Alternative Choice Behavior Through Experimentation and Cognitive Modeling (June 2012) | Busemeyer, J. (Chair), Kruschke, J., Shiffrin, R., Townsend, J. |
| Weidemann, Christophe | Identifying brief stimuli: Perceptual, preferential, and decisional aspects (August 2006) | Shiffrin, R. (Chair), Gold, J., Goldstone, R., Todd, P. |
| Yurovsky, Daniel | Mechanisms of Statistical Word Learning (September 2012) | Yu, C. (Co-Chair), Smith, L. (Co-Chair), Shiffrin, R., Jones, S., Busemeyer, J., |