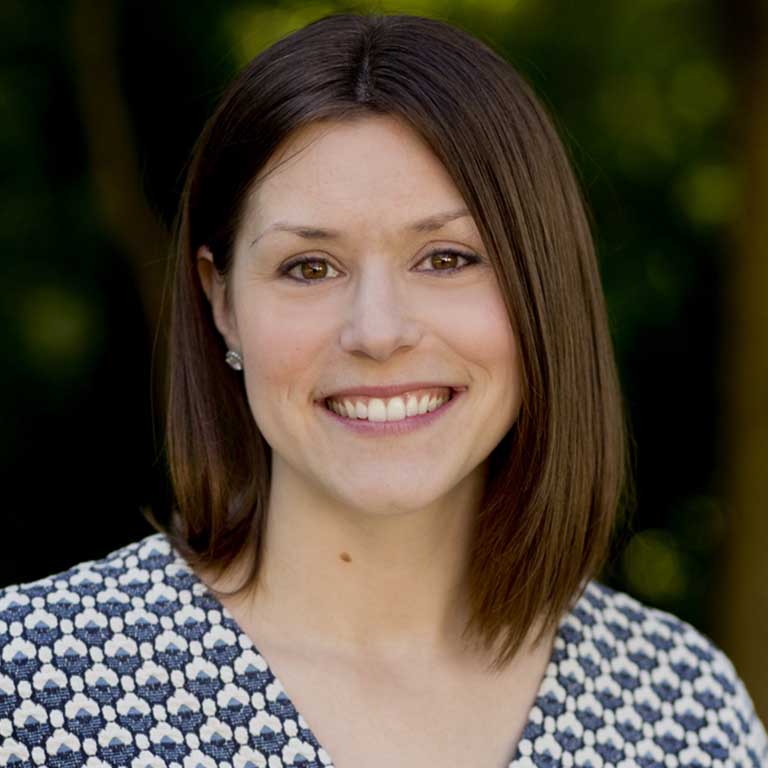 Laura Gurzynski-Weiss
Professor, Spanish and Portuguese
Global and International Studies Building 2127
Office Hours
Education
Ph.D., with distinction, Georgetown University, 2010
M.S., Georgetown University, 2007
B.A., Marquette University, 2005
Research interests
I conduct research within the field of instructed second language acquisition, which empirically investigates how non-native languages (L2s) are acquired in instructed contexts, and what can be done to maximize acquisitional outcomes. My work has expanded our understanding of the variables that may affect L2 learning by systematically examining input, interaction, feedback, modified output, and task-related factors primarily from cognitive-interactionist and psycholinguistic approaches. In utilizing quantitative and qualitative descriptive and quasi-experimental (laboratory or in-class experimental) designs, my empirical work investigates: (a) the presence of these aforementioned factors in instructed Spanish L2 settings; (b) the attention and cognitive processes directing instructor provision and learner perception and use of these factors; and (c) how instructor individual characteristics and learner individual differences—as well as contextual features such as task complexity and mode of interaction—may influence the provision, cognitive processing, and use of these factors; within this latter area I also examine if these individual differences are static or dynamic. Additionally, I am currently expanding my research to investigate emerging bilingualism in Bloomington elementary school settings as well as how task-based domestic immersion may lead to L2 Spanish development.
My research appears in the top journals in the field, including Annual Review of Applied Linguistics, Applied Psycholinguistics, Hispania, Language Learning, Language Teaching Research, The Language Learning Journal, Modern Language Journal, Studies in Second Language Acquisition, as well as in chapters with DeGruyter, John Benjamins, Routledge, and Wiley-Blackwell. I am the editor of Expanding individual differences in the interaction approach: Investigating learners, instructors, and other interlocutors (John Benjamins, 2017), Cross-theoretical explorations of interlocutors and their individual differences (John Benjamins, in press), and co-editor of the 2017 thematic issue of Studies in Second Language Acquisition, TBLT and L2 pronunciation: Do the benefits of tasks expand beyond grammar and lexis? (with former students Drs. Avizia Y. Long, San José State University and Megan Solon, IUPUI).
My work has been supported by many competitive grants as well as Short-Term Faculty Exchanges with the Universidad de Sevilla in Spain. I am the founder and convenor of the International Association of Applied Linguistics Research Network on Instructor & Interlocutor Individual Differences in Cognition and Second Language Acquisition, and I am the 2018 Distinguished Research Award winner from TESOL (with Andrea Révész, University College, London).
A cornerstone of my research is ensuring that collected data are usable and impactful beyond academia. My work directly informs language learning opportunities in elementary, high school, and university contexts in our Bloomington community, and all of this work occurs in collaborative engagement with students at both undergraduate and graduate levels, within and beyond the classroom. The undergraduate courses I teach include an Introduction to Hispanic Linguistics (HISP-S326) and the Acquisition of Spanish (HISP-S430). For the former course, I co-authored a textbook with fellow professors Díaz-Campos and Geeslin (Introducción y aplicaciones contextualizadas a la lingüística hispánica, Wiley-Blackwell, 2017), and collaboratively designed a completely task-based companion set of materials for use with the textbook (available via Wiley's instructor companion site).
The graduate courses I teach include foreign language teaching methodology (HISP-S517), the required training course for all of our associate instructors, as well as specialized courses in second language acquisition. The advanced graduate courses have most recently included Task-Based Language Teaching and Learning (TBLT), Individual Differences (IDs), Research Methodology, and the Acquisition of L2 Spanish in Multiple Educational Contexts. The continuing work on TBLT can be seen at tblt.indiana.edu, a website created to support language teachers interested in task-supported and task-based language teaching. I am currently several semesters into a longitudinal study with students from the ID seminar that examines the dynamicity of learner and teacher IDs (Jung, DiBartolomeo, Giacomino, Melero-García, Gurzynski-Weiss, Henderson, & Hidalgo), and I am leading a team of students in a longitudinal partnership with Bloomington-area elementary schools to support their exposure-track L2 Spanish programs. I am the 2012 Outstanding Mentor award winner from our graduate students and a 2015 Trustees' Teaching Award winner from Indiana University.
My largest professional service involvements are on the Executive Boards of the International Association of Applied Linguistics, where I coordinate all of the 29 Research Networks worldwide, and on the Executive Board of the International Association for Task-Based Language Teaching. I am currently the Director of Undergraduate Studies for the Department of Spanish and Portuguese and have served twice as Associate Chair, on various committees at the university and departmental level, and am a frequent reviewer for journals and conferences in the field of second language acquisition.
Awards
Graduate Research Assistantship; Department of Spanish & Portuguese; Spring 2019
2018 Distinguished Research Award; Teachers of English to Speakers of Other Languages (TESOL)
International Conference Travel Grant; Office of the Vice Provost of International Affairs; $800; 2017
Graduate Research Assistantship; Department of Spanish & Portuguese; Fall 2016
Trustees Teaching Award; Spring 2016
Office of the Vice Provost of International Affairs Short-Term International Visitors Grant for "Symposium on Interlocutor Individual Differences in Cognition and Second Language Acquisition"; $1500; 2015
College Arts and Humanities Institute Conference Grant for "Symposium on Interlocutor Individual Differences in Cognition and Second Language Acquisition"; $7576; 2014
Outstanding Mentor Award; Department of Spanish & Portuguese Graduate Student Advisory Committee; 2014
Graduate Research Assistantship; Department of Spanish & Portuguese; Fall 2014
International Conference Travel Grant; Office of the Vice Provost of International Affairs; $1500; 2014
Grant-in-Aid, Office for the Vice Provost of Research; $3000; 2014
Institute for European Studies International Travel Grant; $800; 2013
Short-Term Faculty Exchange with the Universidad de Sevilla, Office for the Vice Provost of International Affairs; 2013; 2014
Center for Arts & Humanities Institute Grant for Hispanic Linguistics Guest Lecture; $1000; 2012
Scholarship of Teaching and Learning Research Grant from the Office of the Vice Provost for Undergraduate Education; $5000; 2011-2012
Representative publications
Introduction. In L. Gurzynski-Weiss (Ed.), Expanding individual difference research in the interaction approach: Investigating learners, instructors, and other interlocutors (2017)
Gurzynski-Weiss, L.
Amsterdam: John Benjamins. 3-18
L2 classrooms as multifaceted sources of input: The synergy of variationist and usage-based approaches. In A. Tyler, L. Ortega, M. Uno, & H. I. Park (Eds.) (2018)
Gurzynski-Weiss, L., Geeslin, K. L., Daidone, D., Linford, B., Long, A. Y., Michalski, I., & Solon, M.
Usage-inspired L2 instruction: Researched pedagogy, 293-313
Comparing learners' state anxiety during task-based interaction in computer-mediated and face-to-face communication (2011)
Baralt, M., & Gurzynski-Weiss, L.
Language Teaching Research, 15 (2), 201-229
Tasks, teacher feedback, and learner modified output in naturally occurring classroom interaction (2012)
Gurzynski-Weiss, L., & Révész, A.
Language Learning, 62 (851-879),
Factors influencing Spanish instructors' in-class feedback decisions (2016)
Gurzynski-Weiss, L.
Modern Language Journal, 100 (1), 255-275