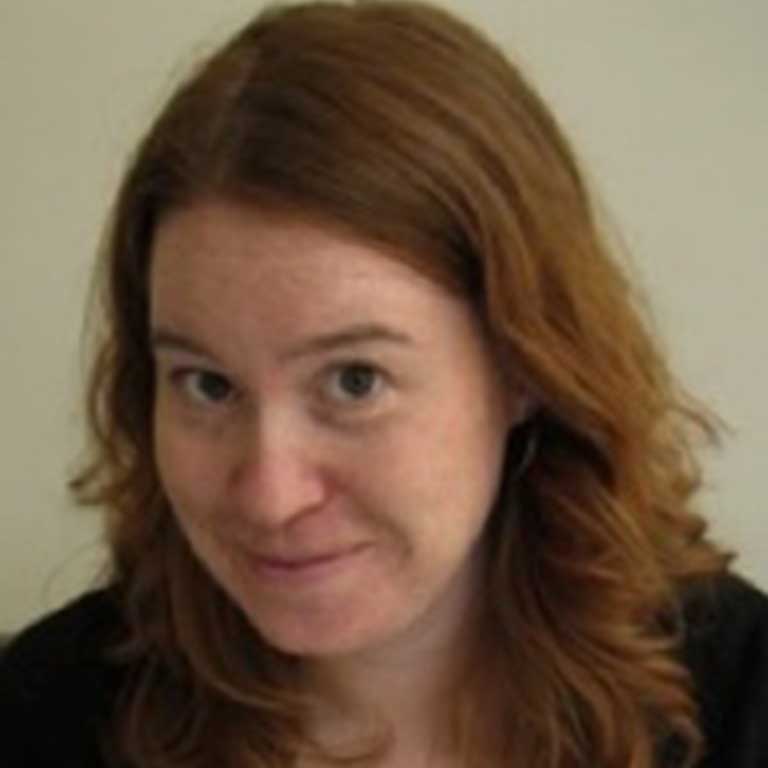 Ann Bunger
Senior Lecturer, Linguistics
Memorial Hall 220
Office Hours
Education
Ph.D., Linguistics, Northwestern University, 2006
B.S., Biology and Linguistics, The College of William and Mary, 1997
Research interests
How do children learn to make sense of the world around them, and how do they learn to describe it? In Ann Bunger's research, she uses experimental methodologies like eyetracking and preferential looking to investigate the mapping between conceptual and linguistic representations of events. She is especially interested in understanding how event construal and description differ across languages and with linguistic and conceptual development. Specific areas of interest include how children represent and label multi-part events like causatives and motion events, what crosslinguistic patterns of linguistic encoding can tell us about event construal, and how early conceptual knowledge might provide a foundation for universal linguistic categories.
Representative publications
Argument structure (IN PRESS)
J. Viau and Ann Bunger
Oxford University Press.
Comprehension of elided structure: Evidence from sluicing (2011)
M. W. Dickey and A. Bunger
Language and Cognitive Processes, 26 63-78
Constrained flexibility in the acquisition of causative verbs (2006)
Ann Bunger and J. Lidz
Proceedings of the 30th Annual Boston University Conference on Language Development. Cambridge, MA: Cascadilla Press,
Constrained flexibility in the extension of novel causative verbs (2012)
Ann Bunger and J. Lidz
Proceedings of the 32nd Annual Meeting of the Berkeley Linguistics Society. Berkeley, CA: BLS,
Event structure influences language production: Evidence from structural priming (2013)
A. Bunger, A. Papafragou and J. C. Trueswell
Journal of Memory and Language, 69 299-323
How we learn to talk about events: Linguistic and conceptual constraints on verb learning (2008)
A. Bunger
Language Acquisition, 1 69-71
Information packaging for causative events: Crosslinguistic differences and implications for language production (2012)
Ann Bunger, J. C. Trueswell and A. Papafragou
Proceedings of the 36th Annual Boston University Conference on Language Development. Cambridge, MA: Cascadilla Press,
Quantifier raising in 4-year-olds (2004)
J. Lidz, E. McMahon, K. Syrett, J. Viau, F. Anggoro and J. Peterson-Hicks
Proceedings of the 28th Annual Boston University Conference on Language Development. Cambridge, MA: Cascadilla Press,
Rapid extraction of event participants in caused motion events (2011)
F. Wilson, A. Papafragou, Ann Bunger and J. Trueswell
Proceedings of the 33rd Annual Conference of the Cognitive Science Society. Austin, TX: Cognitive Science Society,
Seeing and saying: The relation between event apprehension and utterance formulation in children (2010)
Ann Bunger, J. Trueswell and A. Papafragou
Proceedings of the 34th Annual Boston University Conference on Language Development. Cambridge, MA: Cascadilla Press,
Syntactic bootstrapping and the internal structure of causative events (2004)
Ann Bunger and J. Lidz
Proceedings of the 28th Annual Boston University Conference on Language Development. Cambridge, MA: Cascadilla Press,
The influence of conceptual structure on structural priming (2011)
Ann Bunger, A. Papafragou and J. Trueswell
Proceedings of the 33rd Annual Conference of the Cognitive Science Society. Austin, TX: Cognitive Science Society,
The relation between event apprehension and utterance formulation in children: Evidence from linguistic omissions (2012)
A. Bunger, J. C. Trueswell and A. Papafragou
Cognition, 122 135-149
Thematic relations as a cue to verb class. Penn Working Papers in Linguistics, Volume (2008)
Ann Bunger and J. Lidz
Proceedings of the 31st Annual Penn Linguistics Colloquium, 14 (1), 1-55