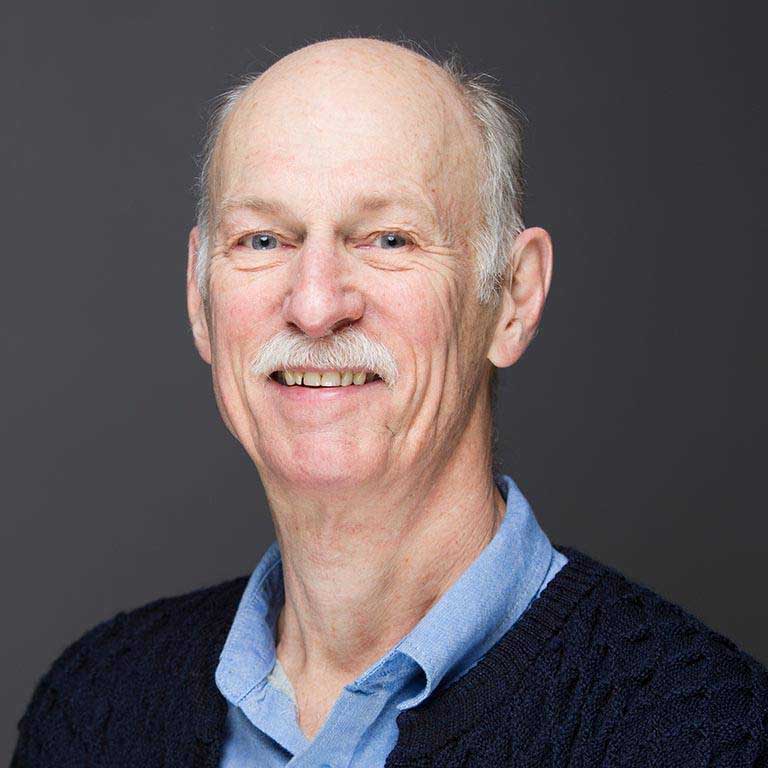 Larry Thibos
Professor Emeritus, Optometry
Education
Ph.D., University of California, Berkeley, 1975
Research interests
I am interested in understanding the nature of sensory information processing by the early stages of the visual system. Trained as an engineer, I take a mechanistic approach which is heavily influenced by quantitative theories of communication and signal detection. My early work in retinal neurophysiology in lower vertebrates and mammals retina brings a comparative flavor to my current research into the role of retinal organization and visual optics in setting the limits to visual performance. I am especially interested in understanding peripheral vision, where the fundamental limitations on the quality of human vision imposed by retinal architecture are particularly evident, and on translating that understanding into useful diagnostic tests for
Facilities
My laboratory is well equipped for performing human psychophysical experiments on peripheral and central vision and for measuring the optical quality of the human eye's optical apparatus. Access to public eye clinics on IU-Bloomington campus and at IUPUI permit clinically-related, applied research to be carried out on individuals with specific sensory anomalies.
Professional Experience
Visiting Fellow, Visual Neurosciences Unit, Australian National University, Canberra, Australia, 1986, 1992
Visiting Fellow, School of Optometry, Queensland University of Technology, Brisbane, Australia, 1992
Fellow, American Academy of Optometry
Member, Association for Research in Vision and Ophthalmology, Optical Society of America, American Academy of Optometry, Australian Physiological and Pharmacological Society, Institute of Electrical and Electronics Engineers, Sigma Xi Research Society
Topical editor for vision science, Optometry & Vision Science and Journal of the Optical Society of America, Series A.
Representative publications
Aliased Frequencies Enable the Discrimination of Compound Gratings in Peripheral Vision (1997)
Yi-Zhong Wang, Arthur Bradley and Larry N. Thibos
Vision Research, 37 (3), 283-290
Characterization of Spatial Aliasing and Contrast Sensitivity in Peripheral Vision (1996)
Larry N. Thibos, David L. Still and Arthur Bradley
Vision Research, 36 (2), 249-258
Statistical Distribution of Foveal Transverse Chromatic Aberration and Pupil Centration About the Visual Axis in a Population of Young Adult Eyes (1995)
Maurice Rynders, Bruce Lidkea, William Chisholm and Larry N. Thibos
Journal of the Optical Society of America A: Optics, Image Science, and Vision, 12 (10), 2348-2357
Undersampling Produces Non-Veridical Motion Perception, But Not Necessarily Motion Reversal, in Peripheral Vision (1996)
Yi-Zhong Wang, Larry N. Thibos and Arthur Bradley
Vision Research, 36 (12), 1737-1744