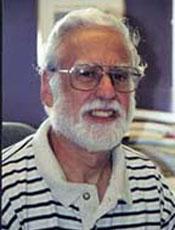 Steven Sherman
Chancellor's Professor Emeritus, Psychological and Brain Sciences
Education
Ph.D., University of Michigan, 1967
Research interests
Information seeking and hypothesis testing strategies. How do people develop hypotheses, choose questions to test these hypotheses, evaluate answers to these questions, and draw inferences and make judgments? Biases and errors in the processes are focused on. Both cognitive and motivational factors are considered.
Illusory correlation--how and when people learn mistaken associations between factors, especially as it plays a role in acquiring beliefs about the associations of traits with individuals or groups. Processes of illusory correlation are considered, and on-line vs. Recall-based judgment is an important aspect of this work.
A Feature matching model (related to Tversky\'s contrast model for similarity) is applied to detection of change, preferences, approach-avoidance conflict, post-decision regret, social comparison, and categorization.
Professional Experience
Editor, Journal of Personality and Social Psychology, 1984-90
Chair, NIH Behavioral Medicine Study Section, 1984-88
NIMH Small Group Processes Study Section, 1996-2000
Representative publications
Dissertation Committee Service
| Author | Dissertation Title | Committee |
| --- | --- | --- |
| Johnson, J. G. | A Computational Modeling Account of Robust Preference Reversal Phenomena (December 2004) | Busemeyer, J. (Co-Chair), Townsend, J. (Co-Chair), Sherman, S. J., Winston, W. L. |